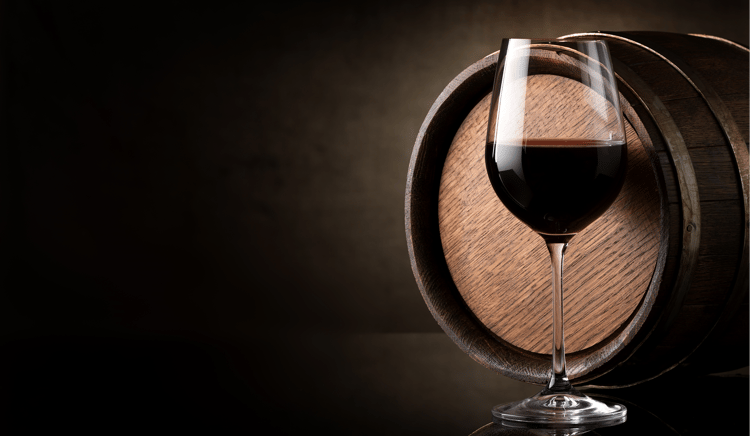 It's a common misconception that because Pinot Noir is "lighter" than many other reds, it will not age well or for any notable length of time. While I'm personally in the habit of enjoying wines on the younger side, much of this can be attributed to simple impatience, rather than preference. Pinot Noir can in fact age beautifully. Perhaps the misconception lies in the fact that it doesn't have to.
Pinot Noir is one of those rare red wines that can be enjoyed pretty much right out of the gate. Is your young Pinot still a little tightly wound? Pop it into a decanter and wait an hour.
The same can't usually be said for wines like Cabernet – robust wines that usually need at least 5 years in bottle just to calm down even slightly. A three-day decant wouldn't suffice to open up some of these bad boys.
Yet, just because Pinot drinks well earlier in its life than heartier reds doesn't mean it can't age.
Determining how a wine will age is all about understanding its structure and further, the balance of those structural components.
Broadly, the structural components of a wine are:
tannin
acid
alcohol and fruit
Of these, tannin, acid and alcohol act as preservatives in wine. (As does residual sugar – think German Rieslings –but we know Pinot Noir as a dry wine, therefore sugar is not of note here.)
Tannin
Tannin is perhaps wine's most familiar natural preservative.
This is the sometimes-gritty, drying property extracted from grape skins, seeds and oak barrels. Tannin is like the jovial party guy in the wine bottle, the extrovert, binding with other tannins and color components and falling to the bottom of the bottle as sediment once the party gets big enough.
The more tannin in the wine, the longer this process lasts, resulting in a longer aging potential. Pinot Noir has a lower tannin component than many other red wines, therefore tannin is not primary as a marker for longevity in Pinot Noir, although it certainly plays a small part.
Acid
If you've ever made guacamole, then you know how quickly your avocados will turn brown without a significant dosing of lime. It's the acid in the lime that keeps your guac fresh. Acid is crucial to the aging process and is the primary structural component that allows Oregon Pinot Noir to age so well.
Oregon's cool climate retains fresh, natural acids and allows for some incredible longevity in bottle. Even wines that show almost a too-high acid when once opened can soften into perfectly balanced wines over just a year or two in bottle, and have the potential to continue to grow and develop for many years.
Alcohol
Alcohol is an excellent preservative. Bottles of gin and vodka can be left out on our bar counters for years. However, if a high-alcohol wine doesn't have the proper tannin, acidity and fruit to keep that high alcohol in balance, you can expect your wine to perceptibly age more quickly, with the alcohol eventually sticking out like a sore thumb and nothing of the original structure to buttress.
This is again where Oregon's cool climate leads to extended aging. In cooler climate growing regions, sugar levels are kept relatively at bay in even the warmest of years, resulting in wines that fall between 12% - 14% ABV, the perfect range for maintaining and improving a wine's balance during bottle aging.
Now or Later
Mostly, I drink the (age-worthy) wines I purchase too soon.
Not because I prefer them in their bracing youth to their more graceful expressions after a bit of time in bottle, but because there's always an excuse to open them on a whim, like "I must live to make every day count! If tomorrow never comes, I will never have tried that 2003 Tua Rita Redigaffi I've been sitting on for a decade!! The HORROR!"
Perhaps that is why I love Pinot Noir so much; even in the most extracted expressions, in the warmest of years, it is lovely and approachable in its youth, no excuses necessary.
…but just because it doesn't have to age doesn't mean it can't.
-Carrie-
---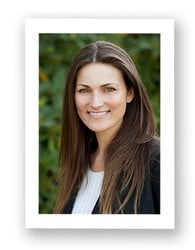 Carrie Kalscheuer joined A to Z Wineworks in 2010 after a decade in the wine industry focusing on wine education. She initially managed direct sales for the boutique REX HILL label, developing a knowledgeable hospitality staff while growing sales by a full 50%. Carrie now supports both direct and national sales and offers her enthusiasm and knowledge to teach about Oregon wines and A to Z's brands around the country.
In addition to a degree in Philosophy, Carrie has earned multiple certifications, including Certified Wine Educator through the Society of Wine Educators, Level 2, Certified Sommelier through the Court of Master Sommeliers, and Level 3, Advanced Certification with Distinction through the Wine & Spirit Education Trust.
YOU MAY ALSO LIKE: Wine Tasting Experience From OSU
If you would like a complete wine tasting experience, you can learn more about Oregon State University's Sensory Evaluation of Wine event.
You will have rare access to learn directly from one of the most esteemed wine experts in the world as you gain a deeper understanding and appreciation of the essential aspects of sensory evaluation that are often overlooked in most wine tastings.