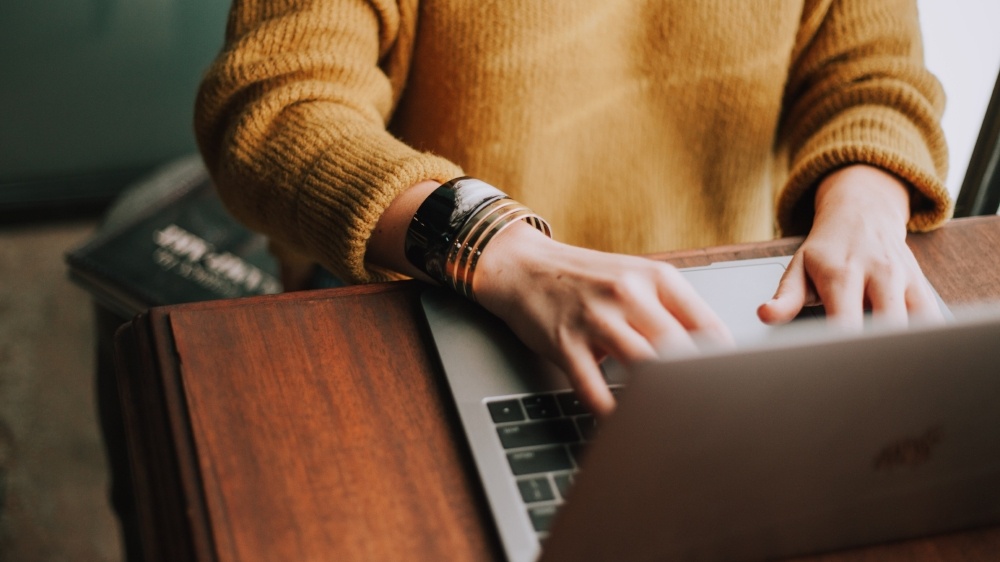 In 2016, nearly one in four higher education students took at least one distance course.
That number is projected to skyrocket.
By a lot.
To meet the growing demand for online learning, educators are evolving right along with their students.
Part of this evolution is a new field called "learning experience design" or LX Design.
Learning Experience Design
You could say learning experience design is a holistic philosophy that aims to "meet the learner where they are" rather than the more traditional teaching style that relies on lectures and teaching from the instructor's point of view.
In a sense, LX Design is at the intersection of the learning sciences, instructional design, design thinking and human-computer interactions. You can read more about what is learning experience design and a glossary of terms in a previous post.
Who Should Study Learning Experience Design?
Basically, any educator, trainer or instructional designer who works with digital modalities, like online classes, trainings and workshops could benefit from studying LX Design.
In fact, interest in learning experience design has spread and the audience is quite large and diverse now.
THE RISING POPULARITY OF LX DESIGN
To look at who should study LX Design, it might be helpful to look at its past.
Initially, a lot of people from the world of instructional design latched onto the concept of learning experience design, so instructional designers were the largest group that initially developed an interest in LX Design.
After instructional designers, the next audience that became interested in LX Design were teachers, librarians, and other school-based educators. Then the concepts of LX Design spread to trainers and other disciplines who were striving to help people change, develop and learn outside of the classroom.
Recently, graphic designers and UX experts have also started to incorporate learning experience design concepts.
TOOLS AND RESOURCES FOR LX DESIGN
In order to meet the learner where they are, there is no "standard" approach - the idea is to be as holistic as possible. This requires a certain degree of familiarity with a wide variety of tools that can be used to create learning experiences.
One of the core elements of approaching learning as an "experience" is the fact that people (especially adults) learn from a variety of different types of interactions, media, and content.
Learners expect to be able to find what they need through videos, podcasts, and other web resources, and a good learning experience designer should have experience with a wide variety of those tools.
Free As Well as Paid
One of the benefits of living in the "age of the web" is that there are many useful, powerful tools for creating learning experiences that are freely available. You can create engaging videos, screencasts, podcasts, and collaborate with people (even in real time) using these free tools.
Of course, there are some great paid tools available, too, and if you have access to those, you're welcome to use them. But there is no requirement to purchase paid tools to participate in the certificate.
Utilizing the Same Workplace Tools
The tools that are often used for learning experience design are also the tools that are used in the workplace for collaboration, communication, and more. Skills with these tools will not only be helpful for roles where they'll be used to design learning experiences, but are highly transferable, and useful in many different job functions.
In addition, having your own portfolio of work where you can demonstrate how you have applied your skills is a powerful way to let a potential employer know what you're capable of.
LEARNING EXPERIENCE DESIGN COURSE VS SELF-STUDY
While it's certainly possible to "go it alone", and try to piece together the various aspects of learning experience design on your own, it's really helpful to have guidance from someone with experience in the field.
One of the challenges of adult learning is the sheer amount of information and learning options that are available, and having help to chart a course along the most relevant, effective path towards learning experience design can save a lot of time and frustration.
University Option
Oregon State University's continuing education has a long history and strong reputation for e-learning, and helping educators and trainers from all over the world improve and hone their skills through continuing education courses and certificates.
As the industry evolves towards the LX Design approach, OSU's offerings are evolving, too.
By participating in OSU's online LX Design Certificate, you'll have a strong foundation in the principles of adult learning, along with skills using the latest modern learning technologies, and confidence in your ability to design effective, powerful learning experiences in any context. In essence, you can learn from renowned OSU instructors without any prerequisites or formal application.