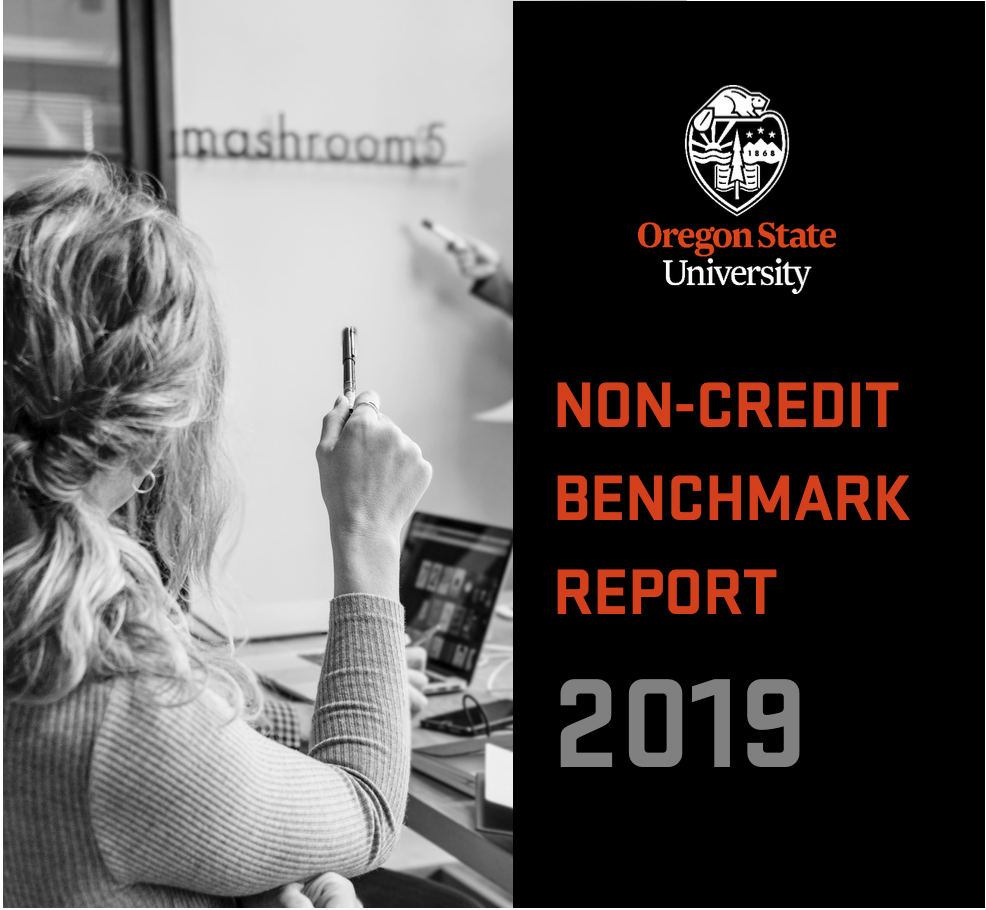 Economic, social and educational institutions are in the midst of a transformation at a level of intensity never experienced before.
In short, the way people learn is changing and evolving.
As a result, the workforce is more diverse and flexible, and professional and continuing education has become a key way for people to level up their skills outside of a degree environment.
Oregon State University executive leadership commissioned the Professional and Continuing Education department to conduct a benchmark study researching management and governance practices related to non-credit professional development at several peer institutions.
This benchmark study is the culmination of this qualitative analysis.
ABOUT THIS NON-CREDIT BENCHMARK REPORT
Enrollment for non-credit education continues on an upward trend. To ensure alignment with OSU's Strategic Plan 4.0's emphasis on innovation, collaboration, and multidisciplinary outreach, a benchmarking study was conducted to guide policy for governance and operational models at Oregon State University for their continuing education units.
This report aims to establish best practices for continuing education operation and budget model that are in line with standards set at peer institutions.
OVERALL FINDINGS
According to the universities that were included in this benchmarking study, the majority were centralized and partial self-funding.
Organizational Structure
50% Centralized (Exclusive CE Platform)
40% Centralized (Non-Exclusive Platform)
10% Decentralized
Revenue/Funding
80% Partial Self-Funding with Operating Support
20% Fully Cost Recovery
THE IMPORTANCE OF NON-CREDIT EDUCATION
An investment in professional and continuing education can create a new landscape for higher education to experiment and innovate new offerings, credentials and pedagogical approaches. Strategic development of continuing education positions the university as being the preferred education provider for new and emerging industries.
For universities, this avenue provides a new way to present our work and research while increasing revenue streams for the institution. For learners, noncredit education breaks down many of the barriers they would normally face and allows them to pursue the training they need in order to succeed in their career.